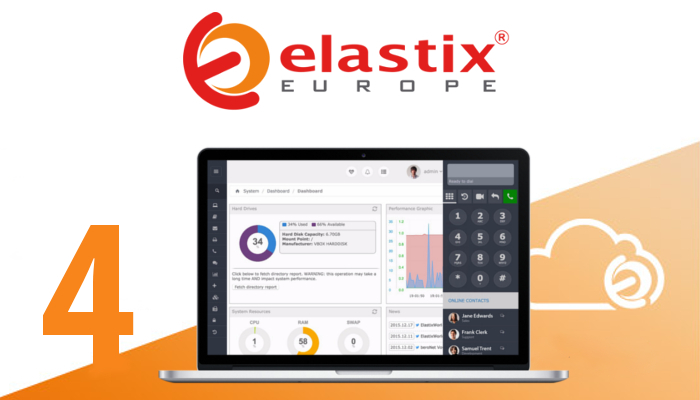 New version Elastix 4.0
The most recent version of Elastix is now available with features which will improve the user experience, for example: "WebRTC ready" product and its own softphone in the GUI. We tell you all the details:
1. "WebRTC ready"
One of the main innovations of this new version is the "WebRTC ready", an integration of VoIP in web platforms with ease, allowing to embed video and audio calls inside a web browser. A technology boom that undoubtedly enriches this new version of Elastix.
2. Codecs open source
Another of the additions is the integration of open source codecs like Opus of Vp8; in this way, the user will have a complete and quality as far as communiations are concerned experience.
3. New distribution based on CentOS7
This new distribution will deliver support for even more hardware and will ensure a long term life and updates of the platform and its components.
4. New trends in web design
Like HTML5, jQuery, vector graphics and responsive layout to display it properly on any platform whether mobile or computer.
More info: Elastix