Discover the new IP doorphone of Grandstream
Today, we present the new IP door phone of Grandstream, GDS3710, an IP door phone system that allows the management and control of access; furthermore it can be used as IP video surveillance. This new IP door phone includes HD camera and an angle of recording of 180º that offers wall-to-wall coverage and allows you to control the safety of small and large buildings in detail.
But that's not all...because this Grandstream IP video door phone also includes an RFID (Radio Frequency Identification) reader that allows us to monitor access control without the use of a key. This functionality is complemented by a built-in microphone and speaker in the device, input and output alarms and the GDS Manager management software from Grandstream, the software that allows to manage all the information of the RFID cards in a simple way.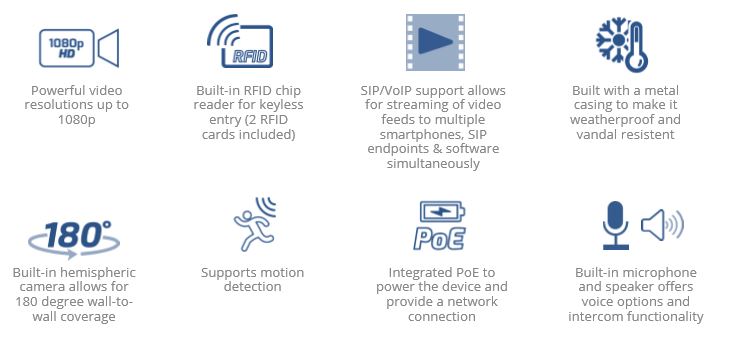 Another outstanding feature is this IP video door phone incorporates an advanced image sensor (ISP) processor and image algorithms, FHD 1080p video resolution and excellent visibility in variable lighting conditions. Undoubtedly a very chameleonic product of Grandstream with multiple possibilities that we can squeeze to the maximum in the short and long term.
For all those interested in this type of video surveillance and access control solutions, the IP GXP21XX phones from Grandstream, GXV videophones, GS-Wave mobile application and NVR350X, offer a very interesting unified communications combination with GDS3710.
Contact us to sales@avanzada7.com if you have any question, our pre-sales engineers will be happy to advise you on this and Grandstream portfolio.