How setup Mediatrix eSBC publicated on Newsletter#2 February 2012?
The Mediatrix 500 eSBC Series simplifies Service Providers' SIP Trunk deployments to SMBs providing Security, Seamless Interoperability, Quality of Service & NAT Resolution.
The Mediatrix 500 eSBC Series offers Fast Ethernet and optional built-in ADSL modem interfaces, and provides optional FXO Port working as a gateway for calls from SIP-based IP telephony systems to Public Switch Telephone Networks. This can be used for emergency calls, IP telephony back-up and integration of wired lines.

The Mediatrix 500 eSBC Series also includes an embedded Enterprise Router & Firewall with a 4-Port Ethernet Switch fully addressing real-time and SIP-based applications on the LAN.
The Mediatrix 500 eSBC stateful packet inspection (SPI) and packet filtering firewall ensures the security of SIP communications and maintains the LAN private, secured and protected from undesirable attacks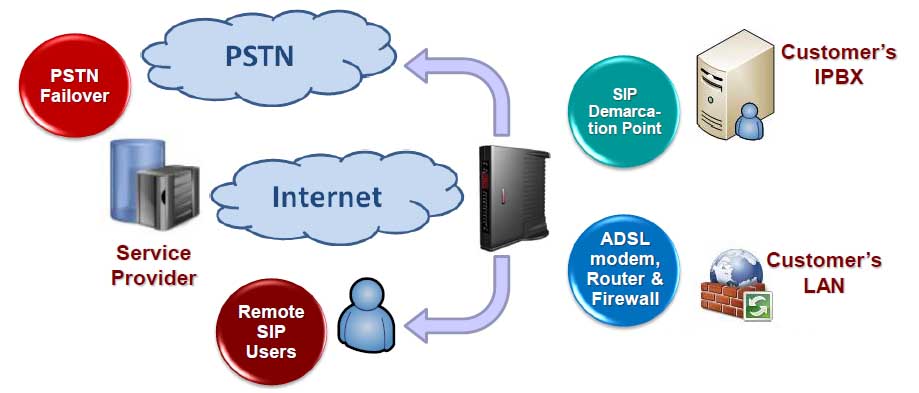 Homologación Avanzada7 eSBC: