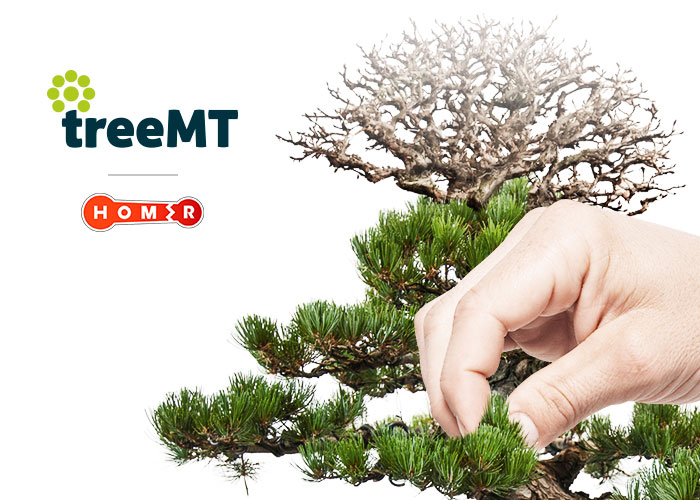 treeMT incorporates HOMER SIPCAPTURE for monitoring and analysis of SIP RTP traffic
For all those who don't know HOMER SIPCAPTURE, it's undoubtedly one of the best troubleshooting and debugging tools we can find today in the industry. Developed by QXIP, HOMER is a tool whose purpose is the monitoring and analysis of traffic SIP and RTP (mainly) and that has recently been incorporated in the multitenant platform, treeMT as a new feature of this multitenant platform for business.
Among other things, it allows us to get a real-time overview of all calls that you make in order to analyze the data flow. In addition, thanks to its instant analysis of data, we can observe and detect incidences in calls, which will allo us to optimize our use of the platform inmediately.
The powerful HOMER comes to treeMT offering us, besides an easy handling from the interface; with a single click, we can activate and deactivate our tool as required thanks to its incorporation as a plugin. Furthermore, this fact will also allow us not to load the machine unnecessarly if user doesn't require this functionality.
On the other hand, it is possible to emphasize other functionalities of HOMER, also incorporated to the platform Multi-Tenant treeMT as they are:
Call lookups and SIP packages
RTCP or RTCP-XR traffic reports with very attractive graphics which you will detect audio problems, jitter or packet loss easily
Alarms configuration
Geolocation
On the other hand, recently treeMT has also incorporated important new features:
Music standby customizable by company
Support for different types of audio for standby music
Whitelists and blacklist
Bug resolution
Option to modify the RING time fo each extension
Support for third-party applications and plugins
Option to create extensions with any numeric range